Gift Voucher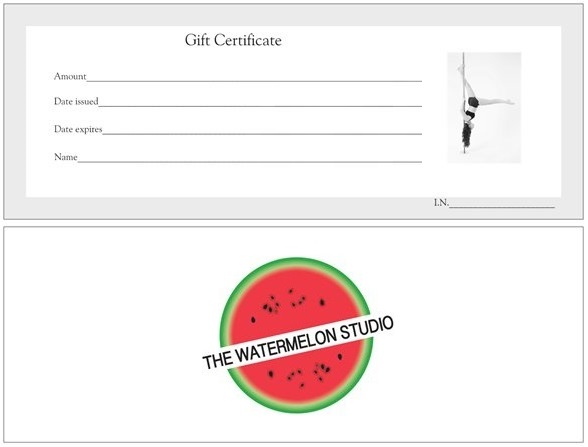 Trying to think of the perfect gift?
Don't worry, we have it! Gift Vouchers are available here!
We will email your PayPal email address to confirm voucher details before posting.
Please email thewatermelonstudio@hotmail.com if you are looking for any other type of vouchers.
We have a shop available at our Davidsons Mains studio! We have:
Leggings


Shorts

Sports Bras

Vest Tops

Hoodies and more!
Please enquire within our studio or email here for more information!